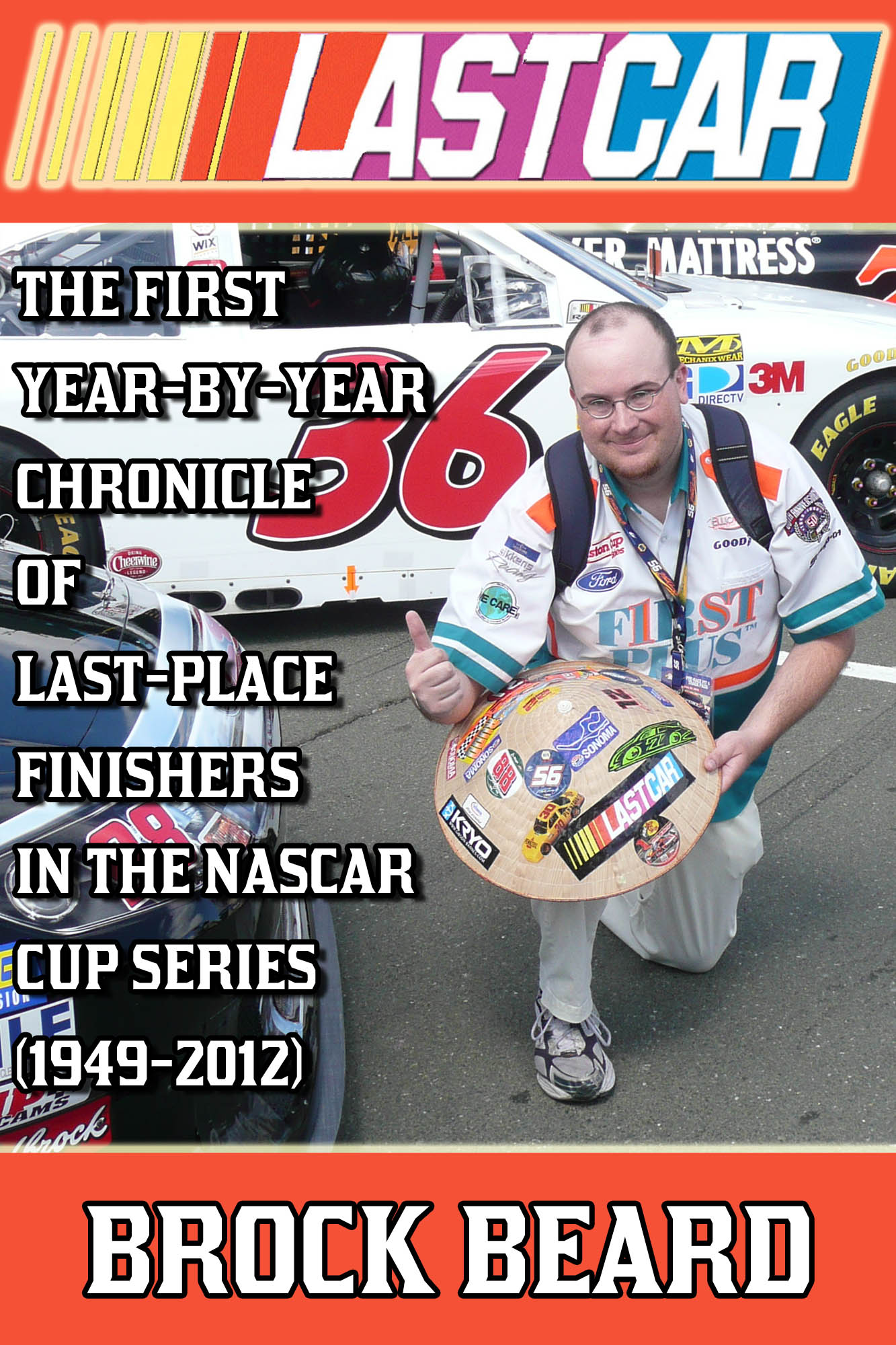 Do you know which drivers held the record for the most last-place finishes in NASCAR history?
Do you know when Richard Petty and Dale Earnhardt finished last for the first time?
Do you know which manufacturer finished last in its only Cup Series start?
You will know this and much more if you buy my eBook, "LASTCAR: The First Year-By-Year Chronicle of Last-Place Finishers in the NASCAR Cup Series."
This eBook contains over 100 pages of previously-unpublished LASTCAR statistics presented in a year-by-year format. You'll get:
*Profiles on every driver who has won the LASTCAR Sprint Cup Series Championship
*Year-end LASTCAR championship standings for every season from 1949 through 2012
*Historical statistics on other significant drivers, races, and moments in LASTCAR history
*Information on the first last-place finishes of NASCAR's biggest stars, past and present
For just $3.99, you can download my book or in virtually any format, including Microsoft Word and PDF, on Amazon.com or
at Smashwords.com
. Both web sites include a free sample of my book, including my full introduction on LASTCAR's origin.
Don't worry - the articles you've been reading here at LASTCAR will continue to be posted here once the season starts in February 2013. But if you're like me and need some new NASCAR reading material this offseason, be sure to buy your copy today!
Thank you for supporting LASTCAR these past five years and stay tuned for more bonus articles along the way!
Sincerely,
Brock, LASTCAR